Vismara Marine Shipyard has announced the project about their new 26.2-metre yacht used for sailing named the V80. It has a 5.8-metre beam and will be fully made out of carbon and sandwich. The sailing yacht will also comprise of a deck made of teak wood. It is also known that the mast and the boom of the yacht will be built from carbon as well. V80 will be fully equipped with a 2.5metre draft that will help in the navigation especially on shallow waters and for offshore sailing in about four meters of water. The yacht also has some more interesting features that will excite the guests and the crew.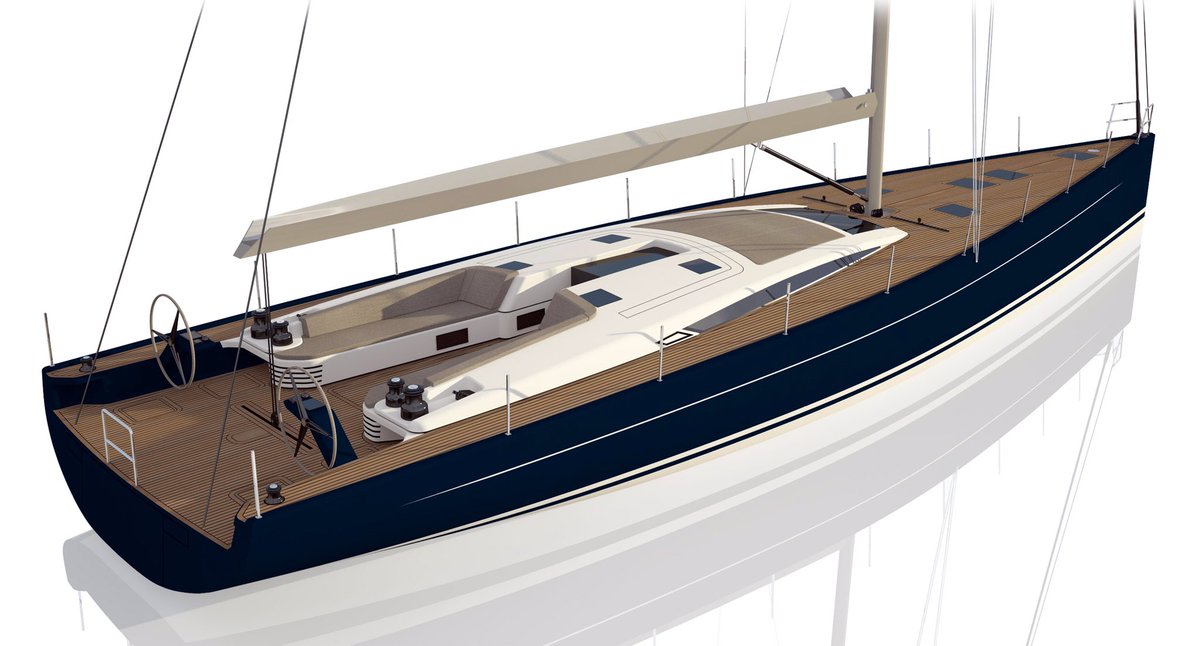 The interior of the yet-to-be-launched sailing yacht V80 features two entries, one exclusively for the guests and another for the crew that is situated just behind the main cockpit of the boat. The sailing yacht at 26.2m can accommodate a total of six guests. It has a cabin comprising of one bunk bed. Along with that, it has a double en suite and a large master en suite that is especially for the comfort of the owner of the yacht.
The interior of the yacht can be described as airy and bright
. It is equipped with a large dining area that can accommodate all the six guests aboard. It also has a huge L-shaped sofa. The yacht's service area sits just next to the sofa along with a dishwasher, a galley, and a large-sized freezer. Meanwhile, the crew quarters can allow for three staff. There are some other features as well in the sailing yacht V80.
Those include a minimalistic flush deck and an interior with upholstery that is made of warm colors
. They are totally made out of oak wood and bulkheads, fully painted in white.